TOMRA 5S Advanced
Introducing the World's most Advanced Fruit Sorting Platform
Pure


Gentleness.

The TOMRA 5S Advanced builds on Compac's reputation for gentle handling while implementing food safe and easy to clean materials – something that took Pure Innovation to achieve. Traditional padded surfaces have been replaced with sculpted stainless steel and molded polymer surfaces delivering an improvement in IRD (impact recording device) results and fruit flow. Furthermore, the new singulation design improves handling, reduces spill, and enables optimization for multiple produce types.
Pure


Longevity.

Its in Compac's DNA to support our customers and their new requirements as they evolve. Compac sorters have a well-established reputation for their longevity, being highly reliable, extremely robust, and upgradable as new technology is developed. The TOMRA 5S Advanced is true to this heritage and has been designed to be an advanced platform that grows with our customers business, futureproofing their business for the next 10 years.
Pure


Reliability.

We understand that if your machine is not running, you are not making money. Our sorters have a well-established reputation for both reliability and longevity, and TOMRA 5S Advanced builds on this DNA. All the materials have been specifically selected to stand up to the harsh environments within a packhouse resistant to juice and other corrosive elements. The electrical backbone had been completely redesigned to further enhance reliability and future proof the design, and new innovations such as individual drum drives, jointless belts, low stretch chain, dual tipping carriers, isolated weigh bridge, and new virtually indestructible polymer chutes, sweeps and backstops build on the old design to make the industries most reliable fruit sorter, even better.
Pure


Hygiene.

The revolutionary modular design of the Food Trust components mean that the TOMRA 5S Advanced can be cleaned thoroughly without specialist mechanical skills to dismantle parts of the machine. Regular tasks such as removing and cleaning cross belts, which would have previously been measured in hours, now take just 5 to 10 minutes, and no longer require specialized staff and tools. In addition, the new design has smart features such as a cleaning mode that allows the line to continue running at a safe speed while the staff clean the belts.
Pure


Innovation.

The new TOMRA 5S Advanced builds on the class-leading performance of Compac's Multi Lane Sorter and revolutionizes food safety expectations. It is the only platform truly designed for hygienic operation, with toolless cleaning and sanitization, and food safe contact areas.

With its advanced connectivity features, it is designed to be the digital heart of the packhouse and meet the industries' evolving needs, futureproofing the customer's business for the next 10 years.

Redesigned from the ground up, the TOMRA 5S Advanced represents a major evolution in the industry delivering the perfect balance between gentle handling, food safety, people safety, throughput, and cost of ownership.
Pure


Service.

To ensure your packhouse runs at peak performance, the technology must be supported, tested, maintained, and upgraded to the highest level. The modular toolless design of the TOMRA 5S Advanced combined with innovations such as our QR Code based interactive servicing guides help ensure that your equipment always runs at its peak performance.
Pure


Connectivity.

The TOMRA 5S Advanced has been designed to connect and integrate with the packhouse's systems and become the digital heart of the facility. It is digitally enabled to connect to Cloud data platforms such as TOMRA Insight or other APIs, enabling better flow of information up and down the supply chain and helping your operation make better data driven decisions.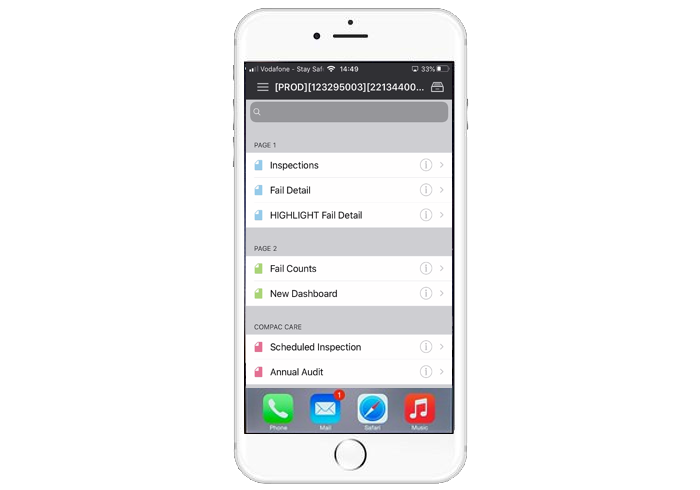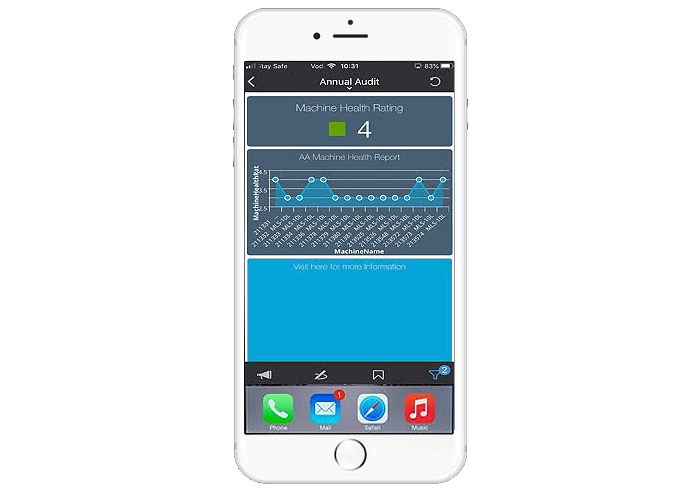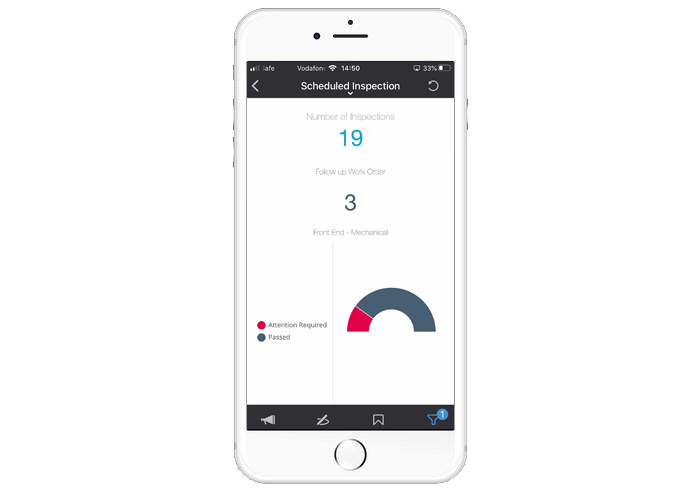 TOMRA 5S Advanced

– Take a Closer Look
FOOD TRUST FRONT
Key contact areas are stainless steel or food safe polymer
Toolless design for easy cleaning & maintenance
Inclined front for better singulation
Redesigned lane dividers improve gentle handling and versatility when sorting multiple fruit types
SPECTRIM
Spectrim is the industry's most powerful optical sorting platform. It allows our customers to reduce labor and tighten control of what fruit goes into the box, reducing waste and getting more of their crop graded as a premium product.
ULTRAVIEW
Our new inspection module integrates with the Compac Spectrim cabinet to provide ultimate detection of defects located in the critical stem bowl and tip areas of the fruit.
INSPECTRA2
Inspectra2 enables you to pack the previously unpackable batches – sorting internal defects with confidence and ensuring that you deliver a product that will delight your customer.
THE DIGITAL HEART OF YOUR PACKHOUSE
Position your company with the right strategies, technologies, and tools so you can leverage data efficiently to support your packhouse's growth and expansion for the years to come.
ADVANCED CARRIER DESIGN
Compac's proprietary carrier design enables a single carrier to gently singulate, rotate, weigh and eject produce without any additional fruit transfers
Dual sided tipping to improve gentle handling
NEW SOFT-TIPPING SOLENOID
Food trust solenoid delivers improved reliability of maintenance through a simple clean-in-place design
Dual sided tipping to improve gentle handling
Juice resistance hygienic design
NEW CLIP OUT POLYMER CHUTES, BACKSTOPS & SWEEPS
New polymer chute outlets deliver improved fruit flow and maintain excellent handling in an easy to clean design
New brush drop outlets maintain class leading handling while delivering easy brush exchange and maintenance
NEW COMPAC CHAIN
As we push the sorter longer the quality of the chain becomes vital to maintaining performance. The new Compac chain reduces wear, enhances corrosion resistance and mitigates chain-stretch, improving reliability and machine uptime.
FOOD TRUST CROSSBELTS
Toolless detentioning and removal of components
Clean-out-of-place (COP) designs enable the swap of contaminated components in a few minutes
Reduced cleaning downtime for maintenance
QR CODES FOR AUGMENTED SERVICE
Enhanced service options with QR codes that provide instant access to a range of maintenance and service tools specify content for critical parts of the machine.
NEW ELECTRICAL BACKBONE
Key contact areas are stainless steel or food safe polymer
Toolless design fore easy cleaning & maintenance
Inclined front for better singulation
Redesigned lane dividers improve gentle handling versatility when sorting multiple fruit types
ISOLATED WEIGH BRIDGE
Provides industry leading accuracy and requires less frequent calibration because the isolated design removes machine vibration and other interferances.